2017 AFTNC Annual Conference
Friday October 20th- Saturday October 21st, 2017
Vicarious Resilience and Trauma in Cultural Context
Location:  Northbrae Community Church
941 The Alameda, Berkeley, CA 94707
When working with traumatized clients, we are often impacted by their pain, whether in the process of providing therapy, supervision or humanitarian relief. But we can also learn vicariously from our clients about overcoming adversity. In this workshop, we will look at how clients impact us, through the lens of cultural context. How do we experience both trauma and resilience vicariously, as we engage empathically with clients and their families? How do the social and cultural context of therapy influence the development of vicarious trauma and resilience? We will consider how dimensions of diversity (class, gender identity, sexual orientation, ethnicity, ability) shape our therapy practice and encounters with our clients. Together, we will explore the use of a "cultural equity framework" for understanding our clients' trauma and resilience, and our own as well.
Our work as clinicians, supervisors, and systemic consultants will benefit from identifying the many ways we can impact our clients. We can use the concept of vicarious resilience to track, nurture and sustain us in our work with clients experiencing traumatic stress. In this experiential workshop, we will discuss our own experiences with vicarious trauma, vicarious resilience, and self-care practices. There will be opportunities to work with vignettes in small groups, and to practice highlighting examples of vicarious resilience via culturally-informed conversation.
Dr. Hernandez-Wolfe is a systemically-trained Counseling Psychologist and Licensed Marriage and Family Therapist (Oregon, New Jersey, Maryland) and Licensed Professional Counselor (Maryland), with over 20 years of clinical experience. She is an AAMFT approved clinical supervisor and an Oregon approved supervisor. She has a Doctorate in Counseling Psychology from the University of Massachusetts at Amherst and she is a tenured Associate Professor in the department of Counseling Psychology at Loma Linda University. She is also guest faculty at the Centro de Terapia Familiar y de Pareja in Puebla, México and at the Universidad Javeriana, Cali in Colombia.
As a result of her work with traumatic stress, she pioneered the concept of vicarious resilience in the context of torture survivor treatment in the U.S. and mental health services addressing politically based violence in Colombia. She has authored numerous peer reviewed articles and chapters and the book A Borderlands' View of Latinos, Latin Americans and Decolonization. Rethinking Mental Health, published by Jason Aronson. She received the Distinguished Contribution to Social Justice Award from the American Family Therapy Academy in 2013.
Since she began her clinical work in Massachusetts in 1993, Dr. Hernandez-Wolfe has been working with interracial and international couples, foreign born citizens, immigrants and third culture children and their families; and the spectrum of anxiety related disorders including traumatic stress, generalized anxiety disorders, panic attacks and social anxiety. She is fully bilingual and multicultural.
She is currently working on a systemic perspective on the human-animal bond and families. She and her partner own two rescued beagles and dachshund.
SCHEDULE:
Friday – 1-5; Social Hour and dinner provided at 6PM
Saturday 9-4 with lunch provided
RATES:
Student or Early-Career AFTNC Member: $150
AFTNC Full Member: $225
Non-Member: $175 student / $300 licensed*
10 CEUs available for only $25
Come join us for an engaging weekend!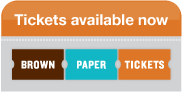 Click Here to visit the Brown Paper Tickets event page.
To save credit card fees: Please register for the $0 "offline payment," and fill out your choices for dinner and lunch options, at Brown Paper Tickets.  Payment in the form of a check made out to AFTNC may be sent to Jay Smith, AFTNC Treasurer 1527 Delaware Street, Berkeley CA 94703.
Conference is limited to 80 participants, and is intended for mental health professionals and trainees.
CEs are provided by The Spiritual Competency Resources Center. CEs are provided by the Spiritual Competency Resource Center which is co-sponsoring this program. Spiritual Competency Resource Center is approved by the American Psychological Association to sponsor continuing education for psychologists. The Spiritual Competency Resource Center maintains responsibility for the program and its content. SCRC is a California Board of Registered Nursing (BRN Provider CEP10318) for licensed nurses in California through the cosponsorship of Institute of Noetic Sciences. California Board of Behavioral Sciences accepts CE credits for license renewal by LCSWs and MFTs for programs from approved sponsors of CE by the American Psychological Association. For questions about CE visit www.spiritualcompetency.com or contact David Lukoff, PhD at david.lukoff@gmail.com
Ram Gokul Scholarship Fund (Donate Here): AFTNC has created a scholarship fund in honor of the late Ram Gokul to help support members committed to family therapy who otherwise would not be able to afford to attend the conference. If you are interested in applying for the scholarship fund, please contact Jay Smith.
POLICIES:
Prices increase by $50 after Oct 1st
Refunds before 10/14/17 are subject to $35 processing fee
Work Study/Scholarships for students may be available; inquire with conference@aftnc.com
For further information or questions, please contact the AFTNC Conference Committee at conference@aftnc.com.
*Interested in becoming a member? Join us here!
---
Past Conferences:
2016:  Patricia Papernow, "Surviving & Thriving in Stepfamilies: What Works & What Doesn't"
2015:  Guy Diamond, "Attachment-Based Family Therapy for Depressed Adolescents"
More past speakers and topics to come!